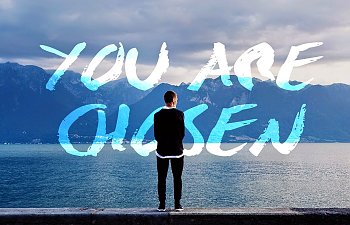 ​
By Henry Korsah​
Everyone has been rejected once in their lives. I have been rejected and most likely whoever is reading this has been rejected. It can be from jobs, the people you love, the people you want to love and even we reject the person that loves us the most Jesus Christ. However, I would like to tell you that despite the rejection you face, God has chosen YOU!
John 15:16 - You did not choose me, but I chose you and appointed you so that you might go and bear fruit – fruit that will last – and so whatever you ask in my name the Father will give you. (NIV)
John 15:18 - "If the world hates you, keep in mind that it hated me first"
We are also declared as '
chosen people
' in 1 Peter 2:9
1 Peter 2:9 - But you are a chosen people, a royal priesthood, a holy nation, God's special possession, that you may declare the praises of him who called you out of darkness into his wonderful light. (NIV)
1 Peter 2:10 - Once you were not a people, but now you are the people of God; once you had not received mercy, but now you have received mercy. (NIV)
All the promises of God in 1 Peter 2:9-10, does not compare to the rejection you have faced.
I would like to end with Romans 8:28
Romans 8:28 - And we know that in all things God works for the good of those who love him, who have been called according to his purpose.
Despite all the hardship, and pain. God will be there with you no matter what.
Prayer:
Lord I thank you for your loving kindness and your tender mercies. I thank you for choosing me and because you have chosen me. I choose to follow you all the days of my life. To do your work for your kingdom. In Jesus mighty name I pray. Amen.

If you would like to read more of our previous contents please visit:
Path Of Warriors