Welcome to Christian Forums, a Christian Forum that recognizes that all Christians are a work in progress.

You will need to register to be able to join in fellowship with Christians all over the world.

We hope to see you as a part of our community soon and God Bless!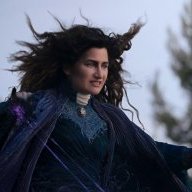 Gender:

Male

Birthday:

Jul 27, 1971

(Age: 49)

Region / City:

Occupation:

Tutor
Loading...

Loading...

About

Gender:

Male

Birthday:

Jul 27, 1971 (Age: 49)

Region / City:

Occupation:

Tutor

Faith:

Christian

Country:

United States

Personal Statement of Faith:

I am a Liturgical Christian attending the Charismatic Episcopal Church. I love the Eucharist where the Lord is truly present. I believe in Creation and I am a partial preterist (I believe that most of the things in the NT have happened and the only thing left is for Christ to come back as foretold in Acts 1). I do not hold to Sola Scriptura but Prima Scriptura

My interest are Linux, I primarily use Elementary OS which is based off Ubuntu, and Old Time Radio along with reading

Interact

Signature

Vitam in Eucharistia, Christus in eis tibi et pax Christi exsultet in aeternum.

Preach the Gospel at all times and if necessary use words.

he who has not the Church for his mother, has not God for his Father - Cyprian

I am not a evangelical nor Catholic and I do not hold standard protestant beliefs, more accurately modern evangelical beliefs like Dispensationalism, any type of rapture that modern evangelicals believe in, I believe that Revelations is not a future book but a book that is full of symbolism of hope for the early Christians. You could call me a partial Preterist though I might deviate from that a bit. I do not believe in Sola Scriptura I believe in Scripture with Tradition, I don't believe in Salvation by Faith alone but Salvation by God's Grace alone through faith, I believe in the continuing gifts of the Holy Spirit, I believe that the Church is the pillar and foundation of truth and I believe the filoque should not be in the Nicene creed, I believe in the absolute Real Presence of Christ in the Eucharist, I believe in praying to the Saints.

Loading...