Welcome to Christian Forums, a Christian Forum that recognizes that all Christians are a work in progress.

You will need to register to be able to join in fellowship with Christians all over the world.

We hope to see you as a part of our community soon and God Bless!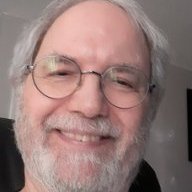 Gender:

Male

Region / City:
Hope in God
Well-Known Member, Male, from TAMPA
Hope in God was last seen:

Feb 19, 2020 at 12:31 PM
Loading...

Loading...

About

Gender:

Male

Region / City:

Faith:

Christian

Country:

United States

Personal Statement of Faith:

Saved by grace never to be lost, man is threefold: spirit, soul and body. The spirit is made perfect upon justification. Te soul is daily being perfected as I lay aside every weight, run the race, put on Christ, etc. The body will be perfected (glorified) when it is turned incorruptible. The Spirit baptism is a distinctly separate experience from being justified and is evidenced by tongues. The Trinity exists, Jesus is the same yesterday, today and forever. Wisdom and knowledge shall be the stability our times, and the Spirit leads us into all truth. We should walk in the Spirit and not mind the things of the flesh. We fight a spiritual warfare against principalities and powers. Sanctification is both God working in us to will and to do of His good pleasure while we cooperate with the Holy Spirit through obedience to His Word.

Saved on April 23, 1972 following a shipmate's witness to me as I stood in a chow line aboard the USS Noa deployed to the Caribbean. Soon afterwards, I was baptised with the Holy Spirit, and have been walking with the Lord since. The only teaching in those days through books, tapes and self appointed leaders were from error driven WOF and Sheep/shepherding nonsense. After six years that led to great disillusionment, God led me to deliverance through well studied brothers. For two years, I sat under their daily teachings studying the first principles of the oracles of God, which was the most stabilizing move for me to that point of my walk. It taught me to study to show myself approved and enabled me to preach to unbelievers on the beach through a PA system for which I secured a permit from the city. My walk is steady, full of prayer and intercession for this nation.

Interact

Loading...