Welcome to Christian Forums, a Christian Forum that recognizes that all Christians are a work in progress.

You will need to register to be able to join in fellowship with Christians all over the world.

We hope to see you as a part of our community soon and God Bless!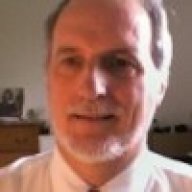 Gender:

Male

Region / City:

Occupation:

Gov. Employee
perrero
Active Member, Male, from Edmonton
perrero was last seen:

Apr 4, 2019
Loading...

Loading...

About

Gender:

Male

Region / City:

Occupation:

Gov. Employee

Faith:

Christian

Country:

Canada

Personal Statement of Faith:

I believe in:
1)God the 3 in one, Father, Son, H-G
Distinct in personality yet equal in essence.

2) The sinful state of man and his need for salvation in order to live eternally with God

3) Jesus Christ as the only Saviour of the world who died for our sins and was raised again conquering death.

4) The requirement for man to Repent, Believe and live in Obedience in order to be saved and remain in state of redemption.

5) the Second Coming of Jesus when He will subdue His enemies and setup His Kingdom on earth for 1000 yrs.

Welcome to all:<br>
I'm a 62 yr old Christian born again at the age of 17.<br>
I come out of the Catholic Church and was introduced to the full gospel through the Pentecostal Assemblies of Canada,<br><br>
I spent most of my Christian years in the Pentecostal movement until God gave me a vision and a call to teach His word. I thought I would be teaching in this denomination but He saw fit to close the door and open opportunities to teach in the Salvation Army.<br>

My wife and are presently Counselors for NAME Canada. National Association for Marriage Enhancement. The Canadian version of the US NAME ministry.<br>
My wife and I are thrilled to have been chosen to minister in this area as we believe we have been given great insight for hurting marriages of today.<br><br>
My goal in these forums is to share God's word as He revealed it to me and to also attempt at redirecting false doctrine that is prevalent these days.<br><br>
I thank you for taking the time to read. I trust we will cross paths in these forums.<br><br>
May God richly bless you as you walk in obedience to His will.<br><br>
Robert

Interact

Signature

Cheers

,

"Suffer me a little, and I will shew thee that I have yet to speak on God's behalf.
I will search my knowledge from afar, and I will ascribe righteousness to my Maker"
Job (36:2-3)

Loading...