Welcome to Christian Forums, a Christian Forum that recognizes that all Christians are a work in progress.

You will need to register to be able to join in fellowship with Christians all over the world.

We hope to see you as a part of our community soon and God Bless!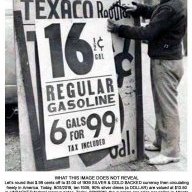 Loading...

Loading...

About

Faith:

Other Faith

Country:

United States

Personal Statement of Faith:

I believe Jesus is the Son of God Who came in the flesh to offer us the free gift of salvation.

Interact

Signature

Human beings are the only species on this planet that pay to live here.

"Ignore" the trolls. It's easy: Click on their name, then click "ignore". Right next to "ignore", is another option to "follow". If you're following a troll are you following the Spirit?

There is an art to trolling, but if a troll has nothing more inspiring than verbal abuse, or pointless Ad hominem, then you're just giving them exactly what they want; attention. The best thing one can do FOR a troll is also the worst thing one can do TO a troll:ignore them. It is their preview of eternal damnation, and a potent motivation for repentance. When one is comfortably and blissfully nestled into Abraham's bosom, they aren't interacting with the damned.

Which side of the gulf are you on, and would you like to remain there for eternity? Please don't feed the trolls.

Loading...