Sep 15, 2018
2,948
1,708
113
72
Faith

Christian
Country

United States
We've all seen America's slide into sin and most Christians tend to believe that we're in the end times. But what many aren't aware of is how America now mirrors Nazi Germany. One of the ways is the dangerous militarization of police. While there are many good police, it is known that psychopaths are often drawn to the position of power over others. We're now seeing unprecedented cases of killing and abuse of the public.
Don't believe for a second that you or your family will avoid it if you do the "right thing" as there are instances such as the cop who went to a house and a young boy answered with a joystick and the cop shot him dead. Other people have been walking down the street and you can see on video where a cop casually reaches out the window and shoots them dead for no reason at all. Three state troopers emptied their guns on our neighbor's unarmed grandson. He was white so don't think the color of your skin is going to protect you.
You're 9 times more likely to die by police than a terrorist:
You're Nine Times More Likely to be Killed by a Police Officer than a Terrorist | Washington's Blog
What is going on? Can anyone answer this? It's as if many of them are possessed.
I don't know why this is happening and it's happening with frightening regularity, but Americans would do well to speak up about it before it happens to you. Contrary to what people believe, most cops are not held accountable when they torture, molest, or kill someone. Martin Luther King said: "Injustice anywhere is a threat to justice everywhere."
Do police really need tanks to use against American citizens?
I received the following from Activist Post:
The Militarization of America's Police: A Brief History
MAY 25, 2019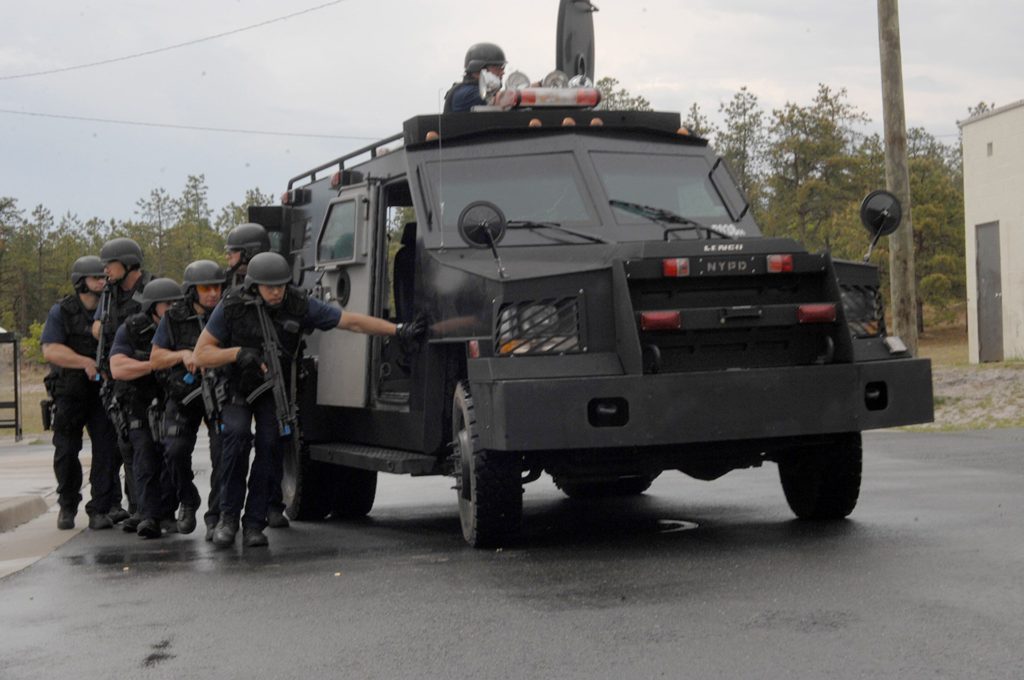 By
Brian Miller
"Get the weapons of war off our streets!" This may sound familiar, as it's often heard from those attempting to pass more
gun control legislation
. But what you don't hear is that it's simply untrue that "weapons of war" are available to the general public.
What is true is that you'd last about three minutes in a conventional war with an AR-15, even with one of the most aggressive builds you can get your hands on. The only people with "weapons of war" on America's streets are, increasingly, the police.
Thanks primarily to the Pentagon's
1033 program
, which allows law enforcement agencies to get their hands on Department of Defense technology, and the Bush-era
War on Terror
, American police have received a startling amount of heavy-duty, military-grade hardware.
In fact, between 1998 and 2014,
the dollar value of military hardware sent to police departments skyrocketed
from $9.4 million to a startling $796.8 million.
As the police have militarized, focus has shifted from one who keeps the peace to one who enforces the law—
an important difference
.