Welcome to Christian Forums, a Christian Forum that recognizes that all Christians are a work in progress.

You will need to register to be able to join in fellowship with Christians all over the world.

We hope to see you as a part of our community soon and God Bless!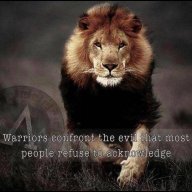 Gender:

Female

Birthday:

Oct 10, 1950

(Age: 70)

Region / City:

Occupation:

Retired
EllenDiann
New Member, Female, 70, from Texas
God's Word is Yes and Amen. IN HIM, HIS WORD/DNA HEALS CELLS! Divine Health is because HE IS. IN HIM, you live, move and have your being. Jul 14, 2019
EllenDiann was last seen:

Jul 14, 2019
Loading...

Loading...

About

Gender:

Female

Birthday:

Oct 10, 1950 (Age: 70)

Region / City:

Occupation:

Retired

Faith:

Christian

Country:

United States

Personal Statement of Faith:

Jesus is Lord. Romans 8:1 There is therefore now no condemnation to those who are in Christ Jesus, who do not walk according to the flesh, but according to the Spirit. 2 For the law of the Spirit of life in Christ Jesus has made me free from the law of sin and death. 3 For what the law could not do in that it was weak through the flesh, God did by sending His own Son in the likeness of sinful flesh, on account of sin: He condemned sin in the flesh, 4 that the righteous requirement of the law might be fulfilled in us who do not walk according to the flesh but according to the Spirit.
Mark 16:The Great Commission
14 Later He appeared to the eleven as they sat at the table; and He rebuked their unbelief and hardness of heart, because they did not believe those who had seen Him after He had risen. 15 And He said to them, "Go into all the world and preach the gospel to every creature. 16 He who believes and is baptized will be saved; but he who does not believe will be condemned. 17 And these signs will follow those who believe: In My name they will cast out demons; they will speak with new tongues; 18 they will take up serpents; and if they drink anything deadly, it will by no means hurt them; they will lay hands on the sick, and they will recover."

Christ Ascends to God's Right Hand
19 So then, after the Lord had spoken to them, He was received up into heaven, and sat down at the right hand of God. 20 And they went out and preached everywhere, the Lord working with them and confirming the word through the accompanying signs. Amen.
Romans 8: Sonship Through the Spirit
12 Therefore, brethren, we are debtors—not to the flesh, to live according to the flesh. 13 For if you live according to the flesh you will die; but if by the Spirit you put to death the deeds of the body, you will live. 14 For as many as are led by the Spirit of God, these are sons of God. 15 For you did not receive the spirit of bondage again to fear, but you received the Spirit of adoption by whom we cry out, "Abba, Father." 16 The Spirit Himself bears witness with our spirit that we are children of God, 17 and if children, then heirs—heirs of God and joint heirs with Christ, if indeed we suffer with Him, that we may also be glorified together.

Retired Master Sergeant, USAF, perpetual student of God's Word. Mother, Grandmother, Teacher, Naturopath (Claytons College of Natural Healing) (Did NOT do practicum/do not practice/I am an educator,) Ordained Minister Joan Hunter's Healing Ministry, Retired MSgt USAF, USTA Tennis Team Player 4.5, BS Managerial Skills, BS Theology, MS Counseling and Psychology, MS Theology, MS Scriptural Psychology, and a Certified Teacher. Educated enough to KNOW, I know Nothing Apart from God. Entrepreneur Christ Centered Health..Only God's Word has power to heal..body does NOT HEAL ITSELF..body is not a god..God says we can do NOTHING apart from HIM..IN HIM, we live and move and have our being. He is the Word (DNA) that was sent for our healing. We are stewards of God's Temple and His Foods are our medicines.
Jesus Is Lord. His Will be done on earth as it is in heaven. Ask, believing, you shall have. Put a guard on the mouth for the tongue has the power of life and death. Out of the heart flows the issues of life, so fill your heart with God's Good Word

Interact

Loading...