Welcome to Christian Forums, a Christian Forum that recognizes that all Christians are a work in progress.

You will need to register to be able to join in fellowship with Christians all over the world.

We hope to see you as a part of our community soon and God Bless!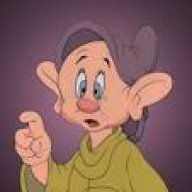 Gender:

Female

Birthday:

Mar 23, 1954

(Age: 66)

Region / City:

Occupation:

Home maker
pia
Well-Known Member, Female, 66, from West Australia
Christian Jul 5, 2017
pia was last seen:

Jan 23, 2020
Loading...

Loading...

About

Gender:

Female

Birthday:

Mar 23, 1954 (Age: 66)

Region / City:

Occupation:

Home maker

Faith:

Christian

Country:

Australia

Personal Statement of Faith:

I believe in the finished work of Christ, that He has become the author AND the finisher of my faith leading to salvation. That He has given us the gift of His righteousness, for believing in Him ( Just as God accounted it righteousness to Abraham, because he believed God ) and because we have the free gift of His grace, The free gift of His salvation and The free gift of His righteousness ( as well as a few others ) I choose above all else to put all my faith in the resurrected Jesus, the one we can have a bone fide relationship with, rather than in a written account of the few years He spent upon the earth as a man, a wondrous account for sure and does show us a lot of the past, but I adore Him in my present. Peace to you all.

Hello...I was brought up within a family which never spoke of God, faith or spirituality of any kind. The only things I knew ( or thought I knew ) was just through random comments I would hear, so next to zero. Then when I was 30 years old I had what I now know they call a 'near death experience'.
First I became aware of exiting my body, then I found myself somewhere where there wasn't a pinprick of light anywhere nor any sound. I felt like myself, I held up my right forearm in front of my face and moved it about, but I couldn't see it. I was frozen to the spot and too scared to move, as I had no idea what I was standing on, or what was around me. Just me and by now panicked thoughts and a fear that started to creep in, that there were others/other things around me, circling me, but again, without being able to see or hear anyone. Then suddenly it started feeling like me and the surrounding pitch blackness was kind of melding together starting with my right hand and going up my arm and that was when the complete and total terror overcame me and I screamed at as much strength as I could muster ( have no idea if I actually even made a sound ) and what I screamed was :" Jesus rescue/save me." I have absolutely no idea why it occurred to me to do that, I had certainly never heard of asking Jesus to do something, God maybe, but not Jesus, so I must assume He made that possible.....In a split second I was with Jesus, His love....overwhelming . He allowed me to ask many many questions of Him and He patiently answered each one, but I should like to put that in a separate testimony .
I am so very grateful to Him for everything and mostly for making it, so that I don't have to try to believe or doubt that He is real. My prayer for others is that they will get to experience Jesus, in the power of His resurrection.

Interact

Loading...