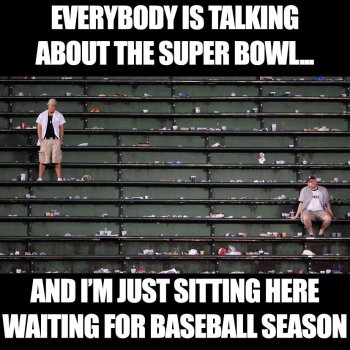 I live in a state that is known for two sports - basketball and horse racing - but baseball has always been my favorite sport.
Super Bowl Sunday.
Kansas City Chiefs vs. Philadelphia Eagles.
I'm not particularly interested in the game (my co-favorite NFL teams are the Cincinnati Bengals and the Atlanta Falcons) but I'll probably watch a little bit of it. I don't much care who wins but a brother in the faith who died two weeks ago (RIP, Tom) was an Eagles fan, so - Go Eagles!