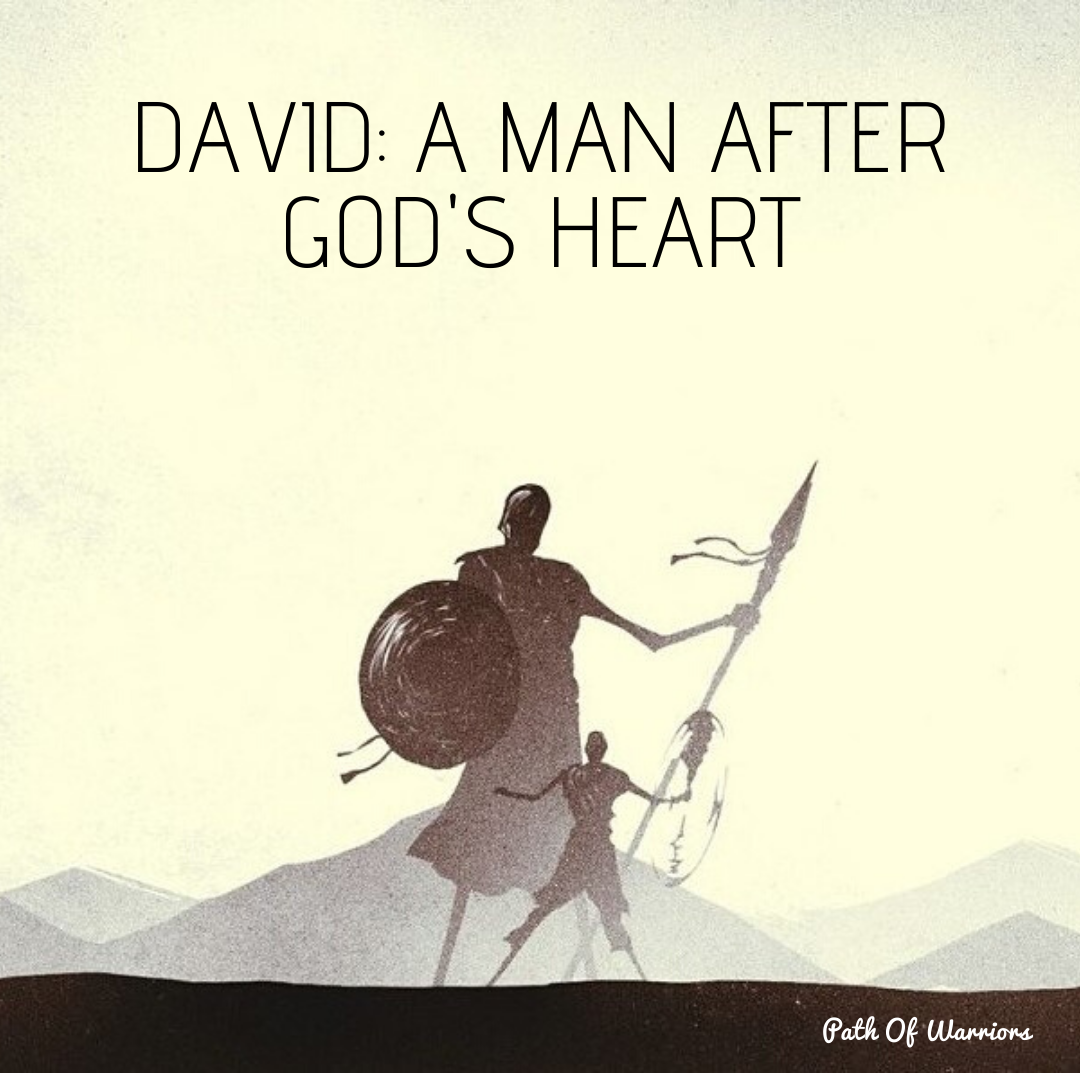 By Henry Korsah​
Acts 13:22 – After removing Saul, he made David their king. God testified concerning him: 'I have found David son of Jesse, a man after my own heart; he will do everything I want him to do.'
Hello, my fellow warriors, during this quarantine God has placed this topic on my heart. I decided to share what I have discovered. I believe we have all learnt about David during Sunday school, service or even our own quiet time. It is interesting because when we think of David, we think of the boy that defeated Goliath, an adulterer, a murderer, a musician, a shepherd, a soldier, a king and that he has written half of the Psalms and has been accredited to the Psalms.
Nonetheless, let us go into the main topic of my study and discussion. The main verse of today is Acts 13:22; the striking part of the verse is… God testified concerning him: 'I have found David son of Jesse, a man after my own heart; he will do everything I want him to do.'
I find this very interesting for 2 reasons:
1) God testified concerning him.
2) God has never said this about anyone else in the bible.
David plays such a prominent role in the bible. David is mentioned more times in the Bible than Jesus. Jesus comes from the lineage of David. The bible mentions a lot of about David in the new testament the House of David in Luke, the City of David in Luke, the Lineage of David in Luke, the Seed of David in John, the Key of David in Revelation 3, the Root of David in Revelation 5 and the Offspring of David in Revelation 22:16. I have gone off-topic quite a bit but this highlights that Jesus came from the lineage of David.
David & Goliath (1 Samuel 17: 1 -31)
David is presented to us as a small young man, obedient to his father Jesse, an honourable shepherd, fearless and full of faith. David was even put down by his older brothers although David was shocked by their actions. David still had more faith than Saul that they will have victory over the Philistines. David even told Saul about his shepherding skills, and how he slayed animals more dangerous than Goliath, and that the Lord delivered him. Saul was impressed and had faith that the Lord will be with David. Saul had faith that the Lord will be with David and Saul gave David his armour for protection. David prepared for battle using Saul armour however he was not comfortable with having a sword. David chose 5 stones, put them in a pouch, his sling and approached the Philistine. Goliath felt disrespected and cursed David. David faith caused him to declare that with the Lord on his side that the Israelites will have victory. David youthfulness allowed him to be faster than everyone else on the field, to take out Goliath with his sling and stones, he celebrated, then run to cut off his Goliath head with Goliath's sword. Saul was impressed with David's actions and was desperate to find out who David's father was, he asked his servant and Saul servant had no idea. However, he asked David when he saw him, and David said he said he is the son of his servant Jesse.
David loved thy law (Psalm 119)
David pretty much is describing to us the different ways he is in love with the word of God. David also explains in this how the word of God helps him. I believe David was a man that meditated throughout the day. David mind was constantly on the Lord, you could not separate him from the word of God.
David lust (2 Samuel 11:1-27)
David saw Bathsheba naked, slept with her and she became pregnant. The first issue is that Bathsheba was Uriah wife and Uriah was in battle. The second issue is that David will try and get Uriah drunk to cover up his activity with Bathsheba. David was not successful but he came up with an evil plan to have Uriah killed. To position Uriah in an area to be killed, and for him to blame it on the war because people die in war. Bathsheba mourned her husbands' death, and David took Bathsheba to be his wife and had the child. God was displeased with David actions.
David Repentance (Psalm 51)
In this Psalm, David is repenting for the sins he had committed against God. David started repenting when he realised that he had displeased God through his actions in 2 Samuel 11:1-27.
I have given you different accounts that have taken place in David life. I feel like now I can interject on why God has said David is a man after his heart:
David was a man of faith
David was fearless
David was always thanking God
David was always writing Psalms even in a cave
David was always meditating his word
I believe God saw everything David has been through in his life, that David will never give up on God. It did not even matter if David rebelled, he would always run to God. Therefore, it is very easy to see why God called David a man after his heart. I mean it is even evident in Psalms, no man has written love letters, songs and poems; about a person, the way David did about God.
I would encourage us to all aspire to be like David, to never leave the presence of God, to always meditate on the word of God, to be a person of faith, to always repent and experience grace through repentance and to be fearless but to always fear God. I believe if we can do this we may also hear God tell us that we are also a man/woman after God's heart. I mean going through this study is a very humbling experience. It made me wonder if I truly love God, all I can encourage us to do is to love God. It does not matter if you read the bible front to back or can memorise the whole bible. The most important thing is loving God because loving God is the first and greatest commandment.
Matthew 22: 37 – 38
Jesus replied: "Love the Lord your God with all your heart and with all your soul and with all your mind.' This is the first and greatest commandment.
This was truly fulfilled by David
Prayer: Heavenly Father, I thank you for your love, I thank you for your mercy, I thank you for your grace. I pray that I may love and desire you like David, so that you may also call me a man/woman after your heart, in Jesus name. AMEN!
Please visit our blog on the following link:
Path Of Warriors