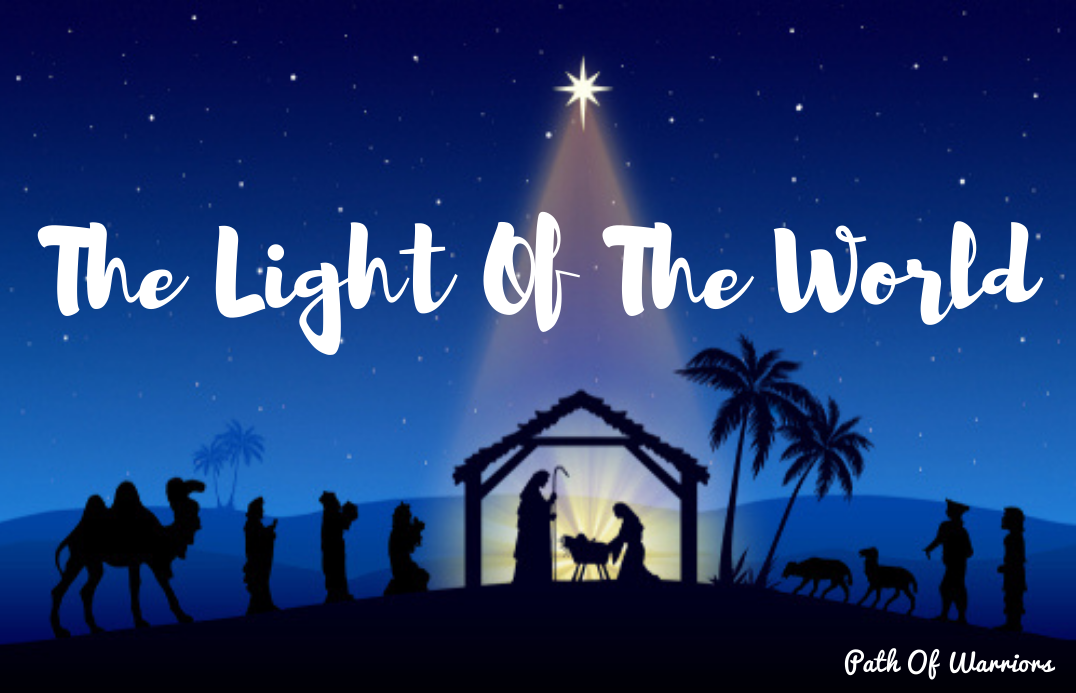 By Victor Remes
​
The light shines in the darkness, and the darkness has not overcome it. - John 1:9​
Season's Greeting my Fellow Warriors, I know this year has been a lot and some of us would like to forget it this; I know you all agree! From the pandemic caused by the global virus, and just seeing or hearing about people dying. I know some of us have been battling anxiety, depression, financial difficulties and the fear about what tomorrow may even look like.
Even Christmas looks completely different this year but amongst all of this, I would like to give you all a bit of encouragement, something that God has been reminding me very recently. My fellow Warriors, there is Hope. I'm not saying this because I know what the coming days may look like because I don't, but I know that no matter how dark this year has been there is a Light that is shining bright and the darkness cannot and will not overcome it (John1:9).
Just like the Christmas lights on a Christmas tree or on a house that you pass by on the streets, they are truly seen only when it's dark and I'm not going to lie, I love it. This reminded me of the Star that the Wisemen or Magi followed to find Jesus at His birthplace (Matthew 2:1-10) This star appearing for the birth of Jesus was a supernatural event in all of this, think about it this star appeared and shined so bright in the dark that the wise men were able to see it from what some theologians have estimated about 9,000 miles or more.
What am I saying?
Just like the star being something supernatural in itself was just the start of how supernaturally important the life of Jesus was, the True Light of the world came and completely shined in the midst of the darkness.
Jesus also said that we are called to be Salt and Light of the World (Matthew 5:13-16) meaning that we are all a beacon of hope in a world that's dark. So, I ask just like Jesus would; let's reach out in our community, being the very example and vessel of Jesus and impart the message of hope and salvation. Don't worry you are not alone, we battle this together and we still have hope, and that Hope has a name and His name is Jesus Christ!
I hope this has encouraged you all. Let's end this year and enter 2021 with that encouragement in our hearts by the glory of God.
Merry Christmas and a Happy New Year to you all!
Please visit our blog on the following link:
Path Of Warriors