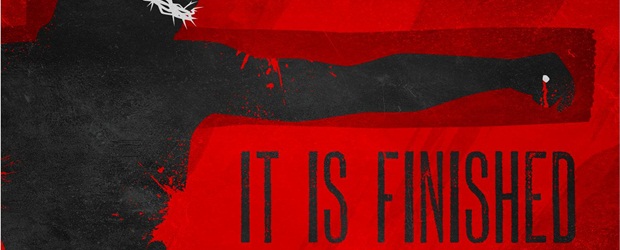 By Henry Korsah​
I want us to dive into the purpose of this blog. I wanted to encourage you all, that whatever you are going through, Jesus has done it for you. He went on Calvary so that you may be set free from every bondage, stronghold, iniquity, and everything that will keep you down. The enemy is so crafty that he has manipulated a way to trick us into thinking that we are not free. This is why he has brought illnesses, financial issues, generational curses, and anything to stop us from believing in God. However, God, sent us his only son Jesus, to die for our freedom. Jesus, last few words on Earth was; 'It Is Finished.'
John 19:28-30
Later, knowing that everything had now been finished, and so that Scripture would be fulfilled, Jesus said, "I am thirsty."
A jar of wine vinegar was there, so they soaked a sponge in it, put the sponge on a stalk of the hyssop plant, and lifted it to Jesus' lips.
When he had received the drink, Jesus said, "It is finished." With that, he bowed his head and gave up his spirit.
I believe those three words that Jesus said initiated a change in everyone's life. The change gives us the power to be healed, forgiven, and delivered from every issue. It is available to us only if we ask in his name.
John 14:13 – 14
And I will do whatever you ask in my name, so that the Father may be glorified in the Son.
You may ask me for anything in my name, and I will do it.
Prayer:
Heavenly Father, Thank You, for sending your son, to come on Earth to die for us. I believe that I have been set free, forgiven, healed, and delivered. As it says in your Holy Word, who the Son sets free is free indeed. Thank You, for fulfilling your word. In Jesus Name, I pray, Amen!